18ct gold Celestial ring with 8 diamond brilliants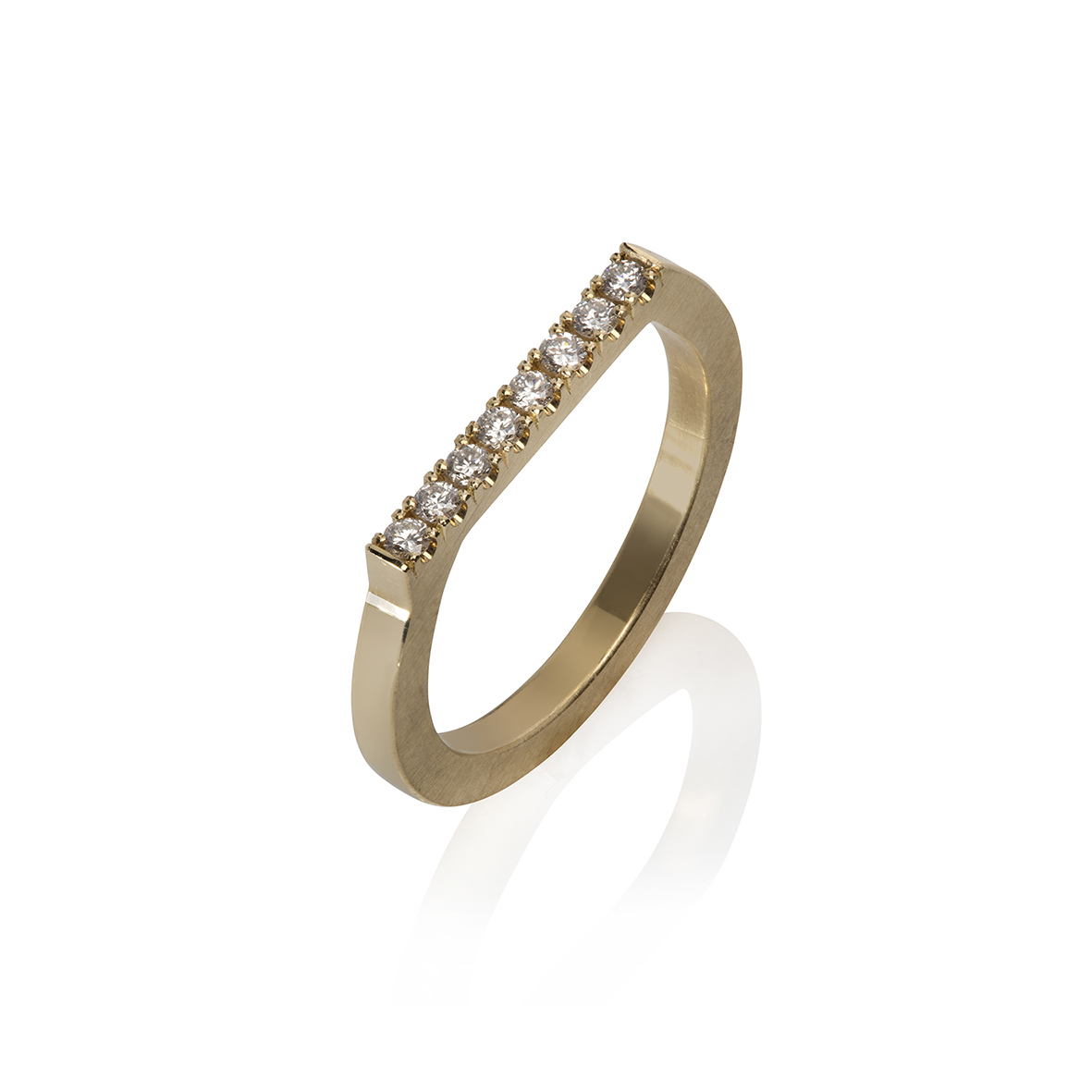 18ct gold Celestial ring with 8 diamond brilliants
This stunningly simple Celestial ring is made with 18ct yellow gold and is set with 8 diamond brilliants.
The 18ct gold ring band is circular with a flat top in which the diamonds are set. It will fit snugly together with any other Celestial ring design.
A satin finish on the ring sides creates a beautiful contrast to the highly polished edges.
Each ring is made to order by Emma in a choice of sterling silver, 18ct yellow gold or platinum. Other choices are also available.

Contact Emma by clicking here to find out more