Celestial ring cluster with gems and diamonds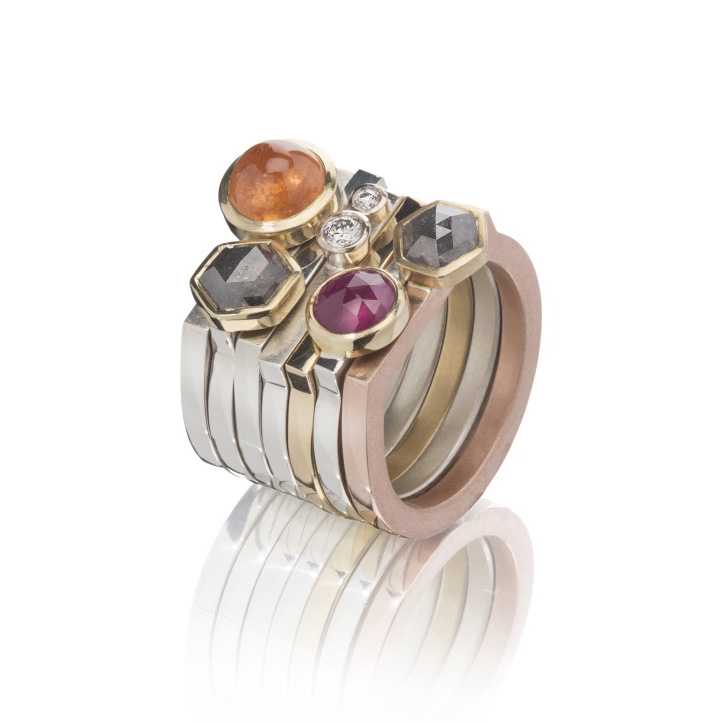 Celestial ring cluster with gems and diamonds
The Celestial diamond and gem ring cluster shows seven separate stacking rings in silver and 18ct gold with a selection of diamonds and ruby and Mandarin garnet gems. These stunningly simple rings look perfect together and can be arranged in a variety of ways. You could even start with one or two rings and then add to your evolving collection.
The ring bands are circular with a flat top on which the gold set gems are mounted and fit snugly together in any combination.
A satin finish on the ring sides creates a beautiful contrast to the highly polished edges.
Each ring is made to order by Emma in a choice of sterling silver, 18ct yellow gold or platinum. Other choices are also available.

Contact Emma by clicking here to find out more